Learning Opportunities
at The Sewing House
The Sewing House offers classes for sewists & quilters of all levels - everything from quilting to clothing to special projects.
Sew. Love. Create.
Welcome to The Sewing House – a sewing, quilting, and longarm shop for the modern sewist! We're proud to be the BERNINA and Janome Sewing Machine Dealer of the MidSouth for both sales and repair services. We have stores located in Collierville, TN and Tupelo, MS. Inside, you'll find a variety of unique and quality quilting fabrics, fun sewing classes, quilting instruction, and the latest notions on the market! Come see us for smiling faces, inspiring projects and fabrics that are sure to delight you!
"Color is the tonic the world needs."
For more than 60 years, Kaffe Fassett has inspired people around the world with his colorful work in fabric, knitting, needlepoint, patchwork, painting and mosaic. His stunning use of color sets him apart from other artists, and a collection of his work is a must have for textile enthusiasts. BERNINA is very proud to honor Kaffe's art with the limited production BERNINA 770 QE PLUS & BERNINA 475 QE Kaffe Edition.
BERNINA B 770 QE & BERNINA 475 QE
special edition
Kaffe machines
Both come with an incredible assortment of free gifts!
Limited supply! Call or visit us to reserve or pre-order your machine.
Learn More
Finance Your Bernina
Authorized Dealer
Bernina
We've got machines for those just starting out as well as
advanced sewing machines featuring the latest in embroidery function.
From newbies to seasoned sewists, BERNINA has the ideal sewing machine for you!
SEE THE WHOLE LINE
FINANCE YOUR BERNINA
BERNINA
Customer Appreciation Month
Buy One Get One 50% off BERNINA & Bernette Feet!
Use coupon code: BOGOFEET at checkout.
Ends 9/30/22 at 11:59 PM.
Shop BERNINA Feet
Shop Bernette Feet
The Spirit of Janome
Janome's mission is to produce machines which inspire creativity and innovation, yet are simple to use. Janome knows the most important thing about their products is not the machines themselves, but what you create with them. The better your tools, the more inventive, artistic and pleasurable your sewing experience.
Testimonials
The Sewing House is a dream come true for those of us who itch to sew. I have only taken one class so far, but have now completed FOUR quilts, in 2 months. I couldn't have done it without the help of Jennifer and her amazing staff. I even bought a new Bernina to carry back and forth to the store. I have been sewing for most of my 67 years on this planet, but I have learned SO much just recently, that I feel like a rookie. I can hardly wait to start my next project and learn all about my new Bernina. If I could give them 10 stars, I would!!

Sarah
Beautiful fabric shop! It's such an awesome selection of quilting fabrics and a lot of fun notions. DEFINITELY a place to go and spend some time browsing. Staff is friendly and really helpful! My friend has done several classes and learned how to quilt and bag really cute bags - I need to sign up soon for a class!

Selena
Amazing staff and high quality quilting services!
I used their longarm service to quilt a tie quilt that I pieced together. It turned out wonderfully—they even lined up the design in the center (which is difficult to do). I chose to bind the quilt myself so the pictures are not the finished product but they do show how beautiful the quilting is.
Their fabrics are also beautiful—much better selection than Joanns or Hobby Lobby.
If you are a quilter in the area or learning how to quilt, definitely visit the sewing house!

Piper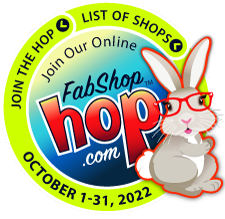 Hint: Behind every sewer is a huge pile of ...