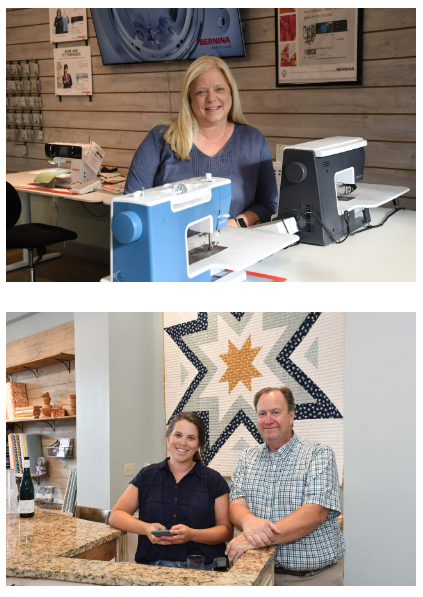 IT'S MORE THAN A SEWING SHOP.
IT'S A FAMILY TRADITION.
I have such fond memories of growing up in a quilt shop, my grandmother was the proprietor of "The Beehive" in southern Alabama. Where kids today are entertained by electronics and videos, I was entertained by learning to smock and sew. If fact, most days, it was not a choice it was a requirement. I was either outside being chased by the rooster on her property or inside doing something with fabrics and thread. I think back at how talented she was at matching colors and creating designs of her own. She would be in awe of all the amazing quilting notions, longarm machines, and how far fabrics have come over the years. Carrying on her legacy by owning a quilt shop was never a plan I had for myself, but somehow, I ended up here and I know she would be very proud.

I love meeting all the new quilty people that are becoming my friends. Happy sewing y'all! Come and see us soon!"
– Jennifer Reith, Owner
MEET OUR STAFF: COLLIERVILLE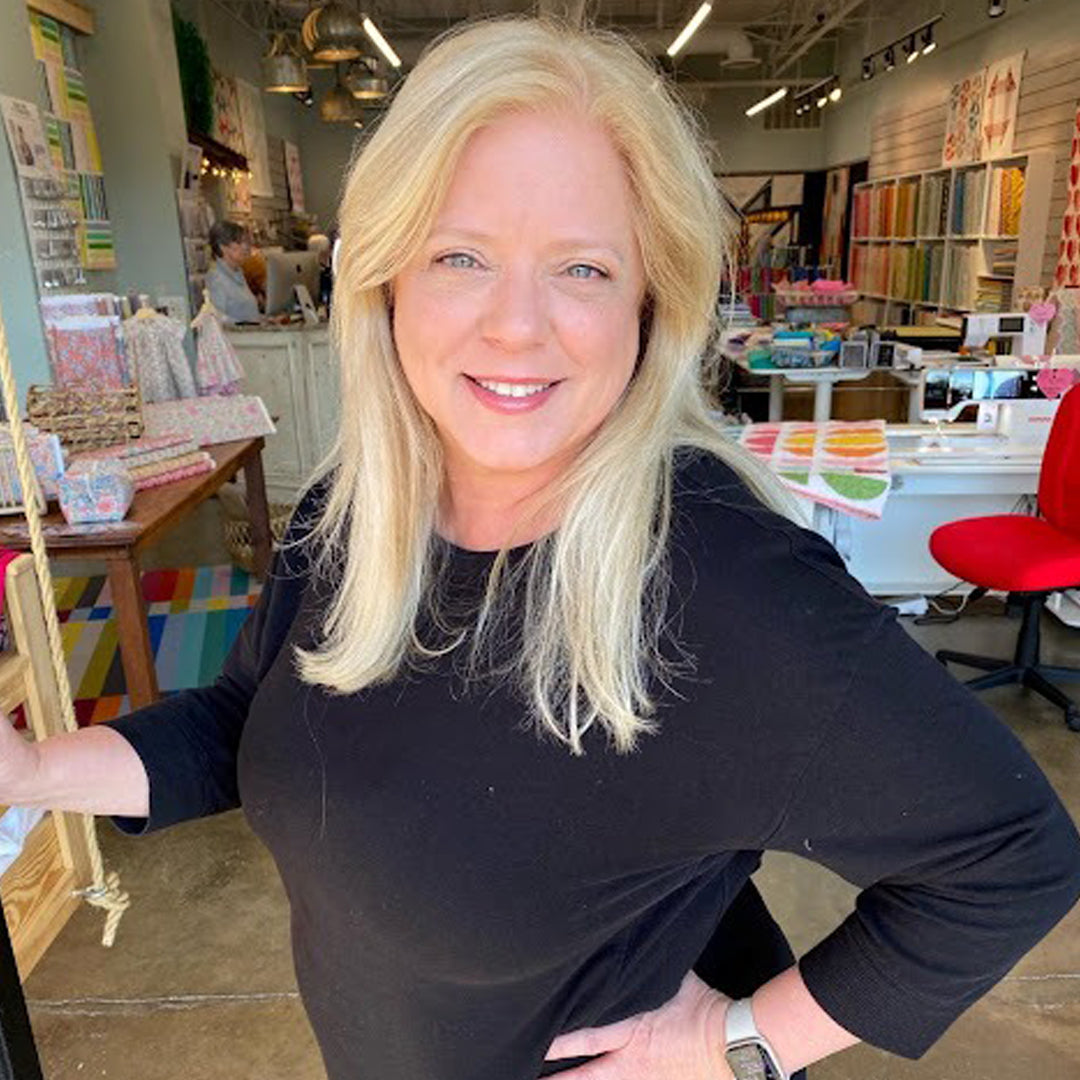 JENNIFER REITH
Shop Owner

We're so thrilled to be your new BERNINA and Janome dealer in the Mid-South - Collierville, TN and Tupelo, MS! We work hard to bring you the best classes, unique and beautiful fabric collections, and service all makes and models of traditional sewing machines. Stop by today to talk about your projects, find inspiration, and learn about BERNINAS!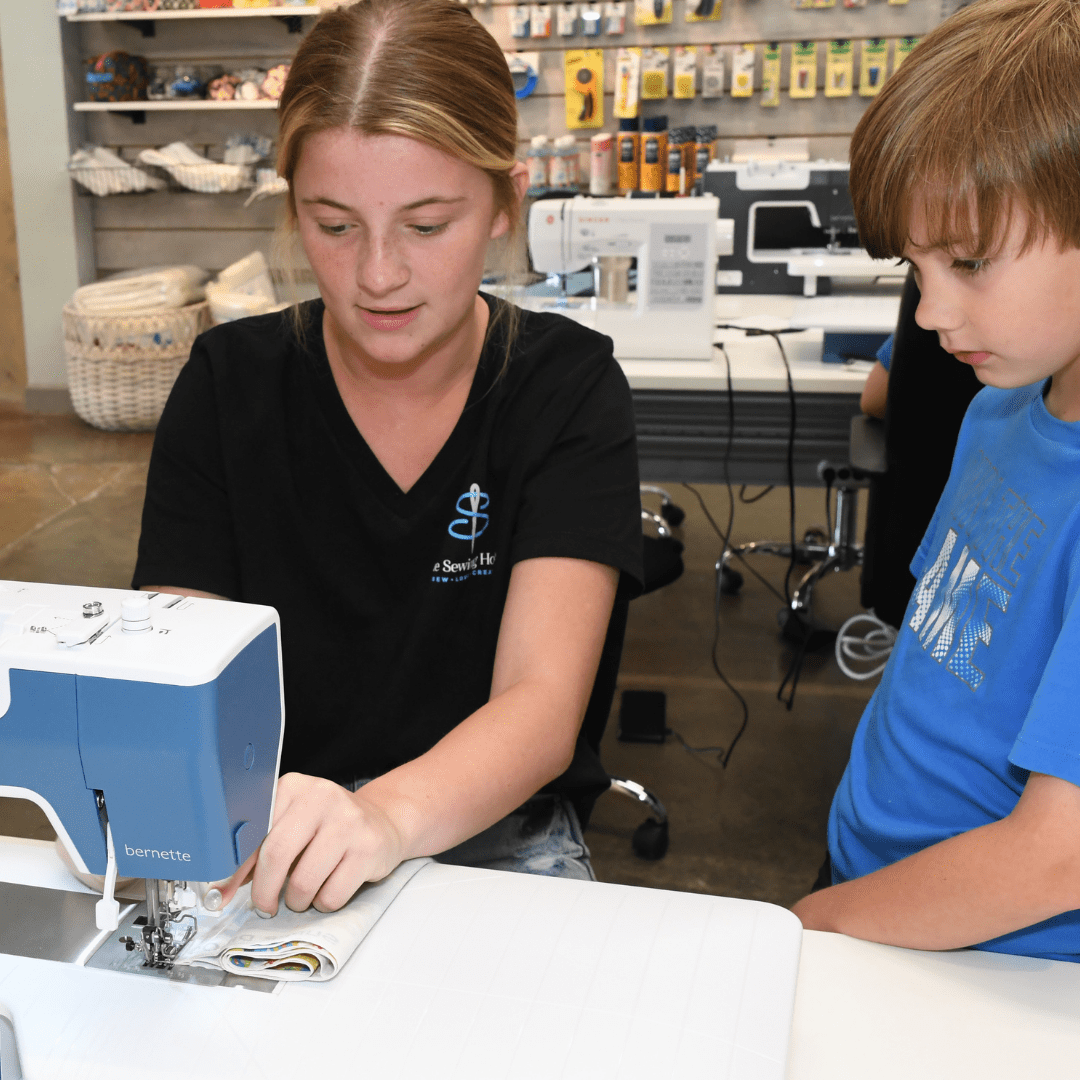 ELLIE
Jennifer's youngest daughter Ellie teaches sewing classes during breaks from college and works at the shop helping customers. She's been sewing for years. Ellie and Jennifer have volunteered their time helping organizations serve our community through sewing projects, as well as donated fabric and machines.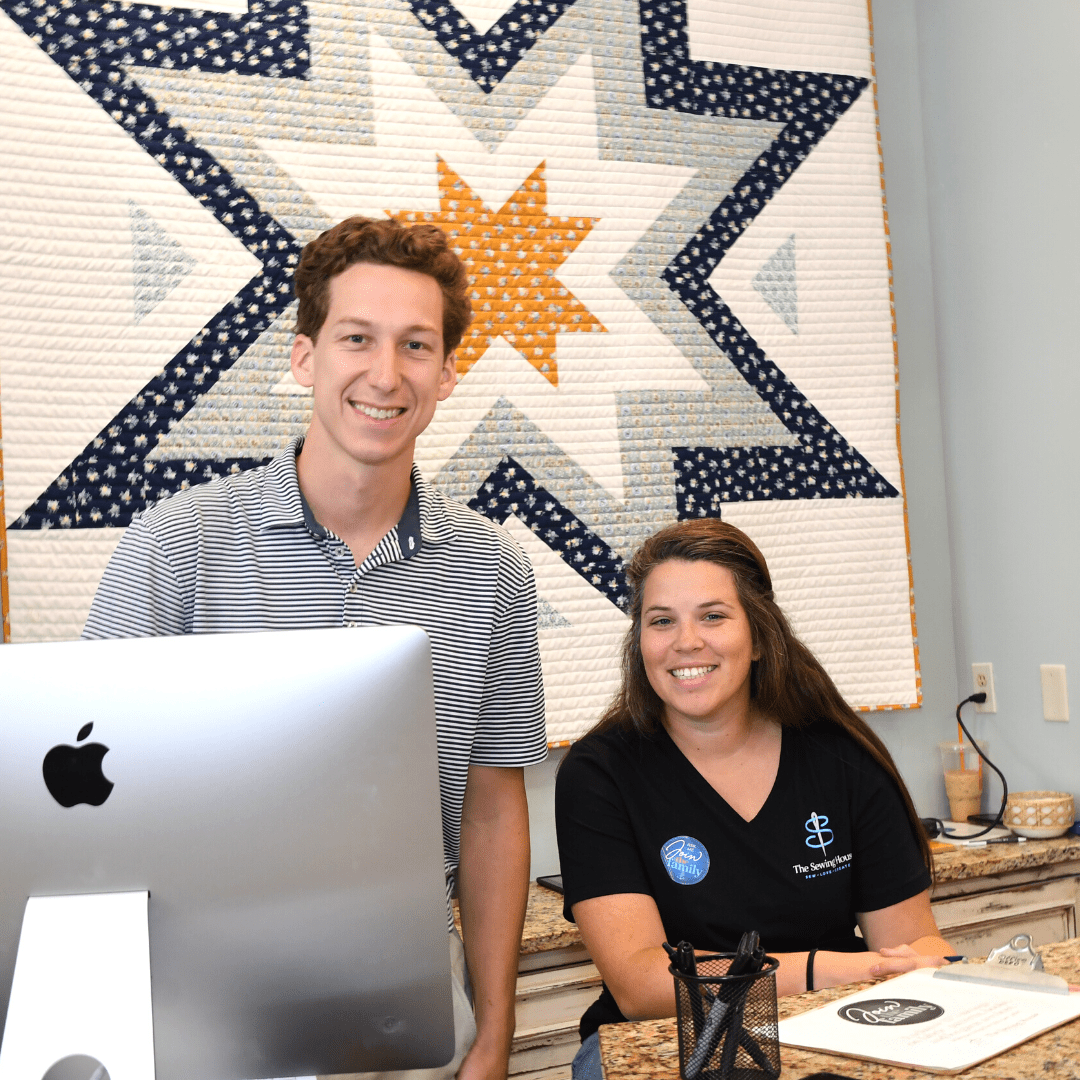 MORGAN & PAXTON
The Sewing House is a family-owned business. Owner Jennifer Reith has a great team and you may see her daughter Morgan and son-in-law Paxton (or son Joshua) helping on a busy Saturday.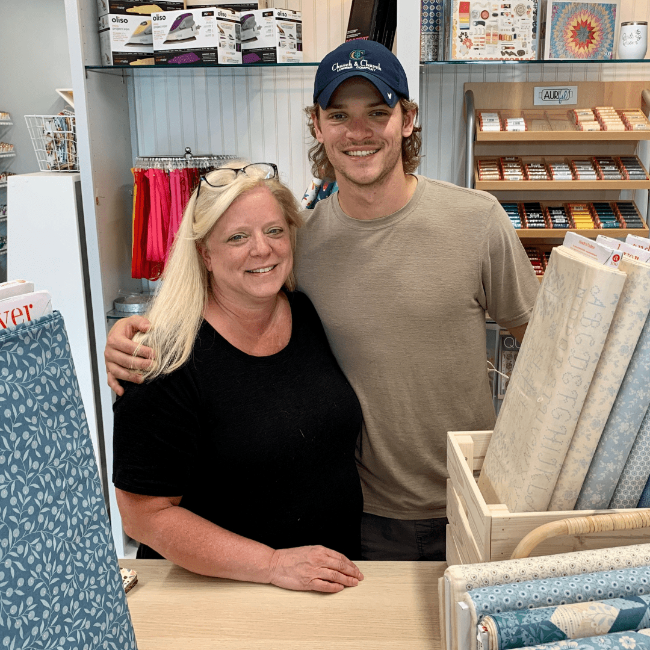 JOSHUA
BRIANNE "BRI"
Shop Manager

Bri is our location manager in Collierville and manages special projects such as "Shop Hops" and QALs (quilt-a-longs). Bri started sewing as a young child and began working in quilt shops as a teenager. During her career, she's been a fabric sales rep and managed a brand of quilting supplies – oh, and she's also an engineer! Wow!!!

Bri does such an outstanding job helping customers! From sewing machine features to helping with fabric selections and solving project challenges, she's extremely talented. She is an expert quilter and sewist (and enjoys machine embroidery, too.) We're thankful for her many skills!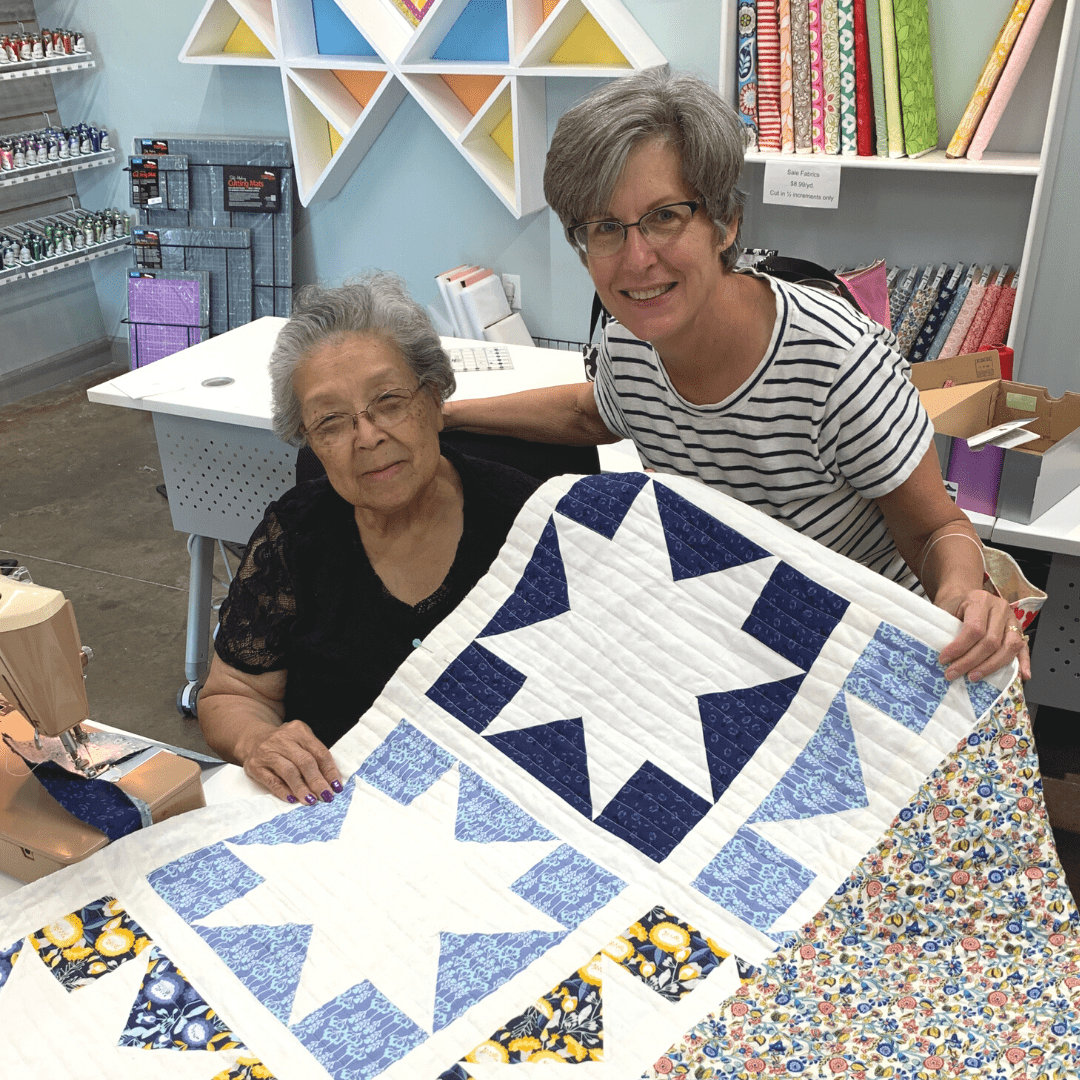 JACKIE
Regional Manager of Education and Events
Jackie is a life-long sewing enthusiast. After years of sewing clothes, stuffed dolls, and band color guard flags, friends introduced her to quilting 15+ years ago. She's made countless quilts for family, friends, and coworkers.

Jackie coordinates and teaches many of our classes. Classes range from beginner to expert-level and include a variety of choices. Her most popular class is Beginning Quilting! It's so rewarding to see new quilters create beautiful masterpieces!

- Introduction to Sewing
- Beginning Quilting
- BERNINA Education
- Paper Piecing Quilting Technique
- Children's garment classes & other projects
- CLICK for a full list of classes
View All Classes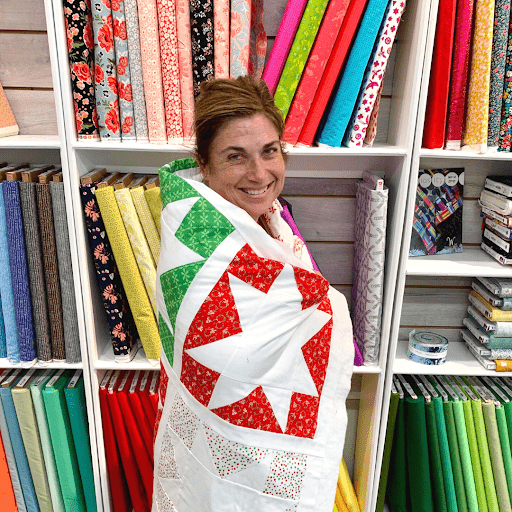 DONNA
Donna first learned how to sew and quilt when she started working at The Sewing House shortly after we opened our Collierville shop in 2021. She immersed herself in classes with us, bought two BERNINAs, and achieved her first goal of making quilts for close friends and family for Christmas! She started small with pillows and aprons, worked her way up to numerous quilts, and is now learning how to make garments. She fell in love with bag making and many of our shop sample bags have been sewn by Donna using our ByAnnie patterns! "I work here to help fund my fabric and pattern obsession! I was always intimidated by sewing and quilting in the past. I can't believe it took me this long to try it - now I sew almost daily! I'm always up for a challenge and learning new skills!"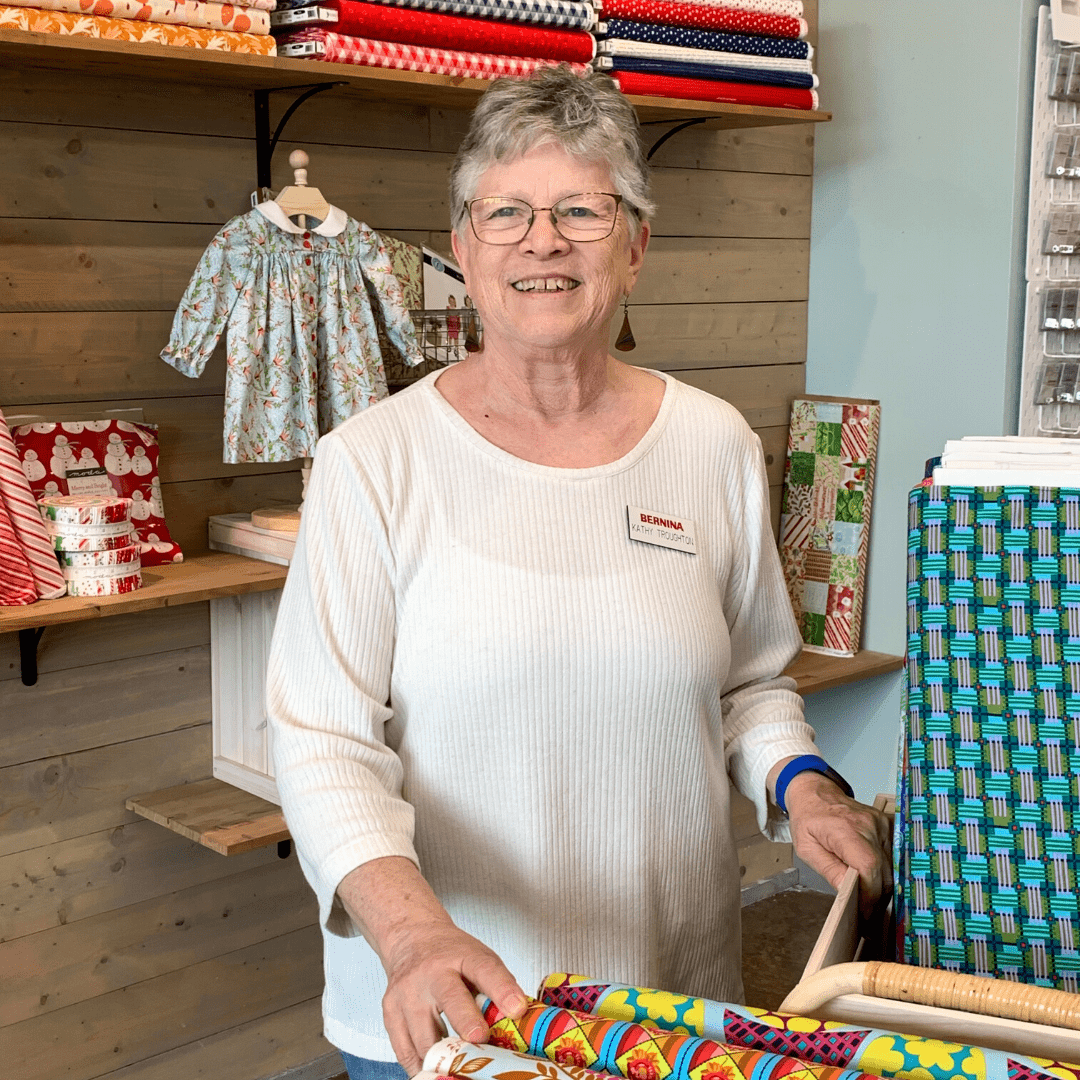 KATHY
Kathy is an expert garment sewist and typically wears clothing she's sewn to work! When you see her at the shop, ask if she bought or created the outfit she's wearing! Kathy owns a BERNINA 790 and an L860 serger. She's always ready to answer your BERNINA questions – SEW much fun!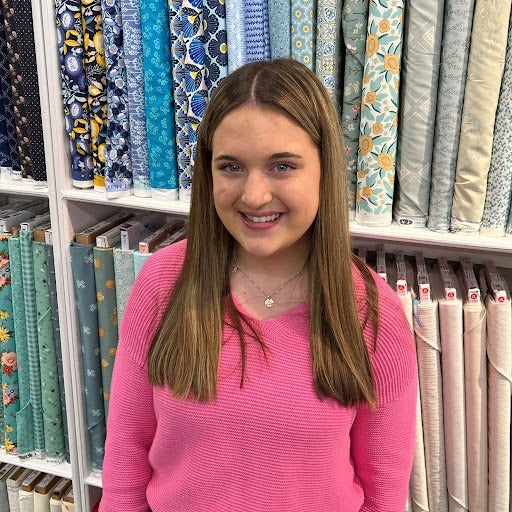 ELLA
Ella is a young sewist learning new skills. She's fascinated by all the new projects and will be learning how to quilt at The Sewing House. She enjoys helping customers and making fun videos of all the beautiful fabrics. Stop by and show her your projects so she can take pictures for our social media posts!
LINDSEY
Lindsey enjoys helping customers and also manages our APP and CommentSold purchases!

"I grew up sewing with my mom. We made pillows and doll outfits. My mother-in-law sews and she got me back into it. I've made a dress for my little girl and several quilts. I love shopping at The Sewing House and wanted to work here, too!" We're so happy Lindsey is a part of our team!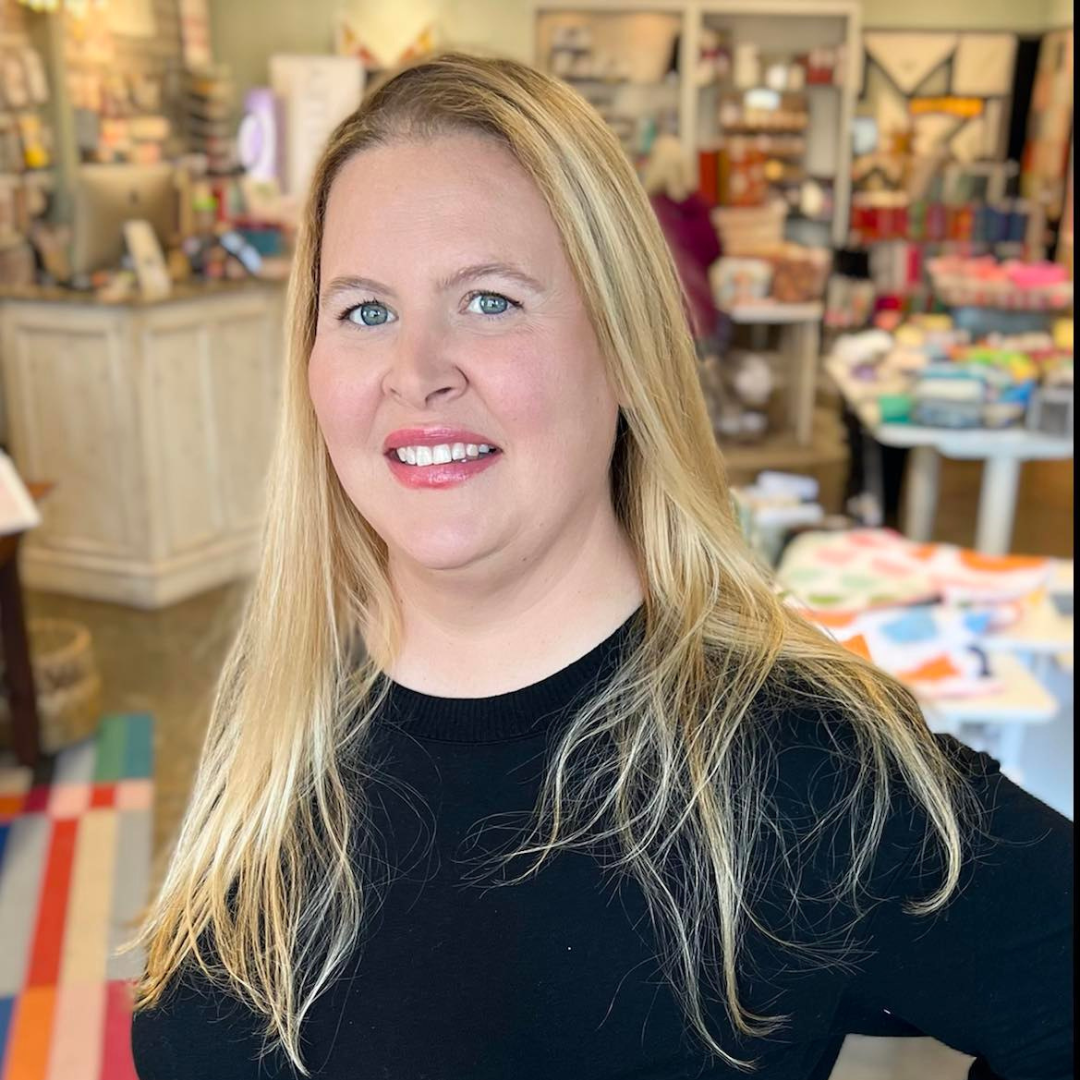 Anna
Anna wears a lot of hats at The Sewing House. She keeps our sister company, Night Owl T-Shirt Quilts, running smoothly! She is also the resident Longarm Quilter for The Sewing House. Anna started sewing and quilting when she was 8 years old - she loved going to fabric shops with her Mother! She enjoys creating quilts with no pattern in mind just to enjoy the creative process - the finished product is always a fun surprise! Anna started creating keepsake t-shirt quilts in 2015 with Jennifer. She does a beautiful job longarming customer quilts!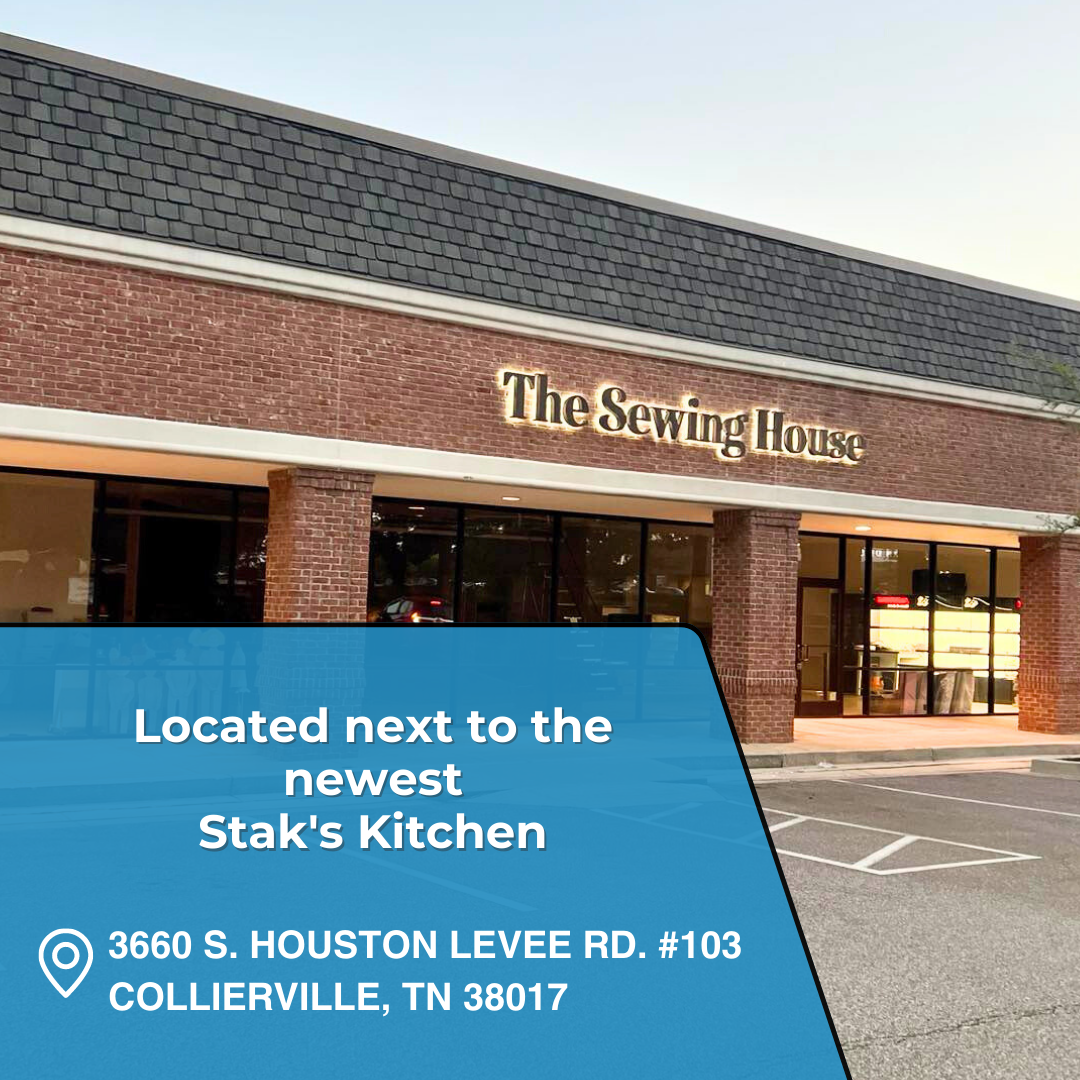 COLLIERVILLE STORE
3660 S. Houston Levee Rd.
Ste 103
Collierville, TN 38017
P: (901) 316-8783
Get Directions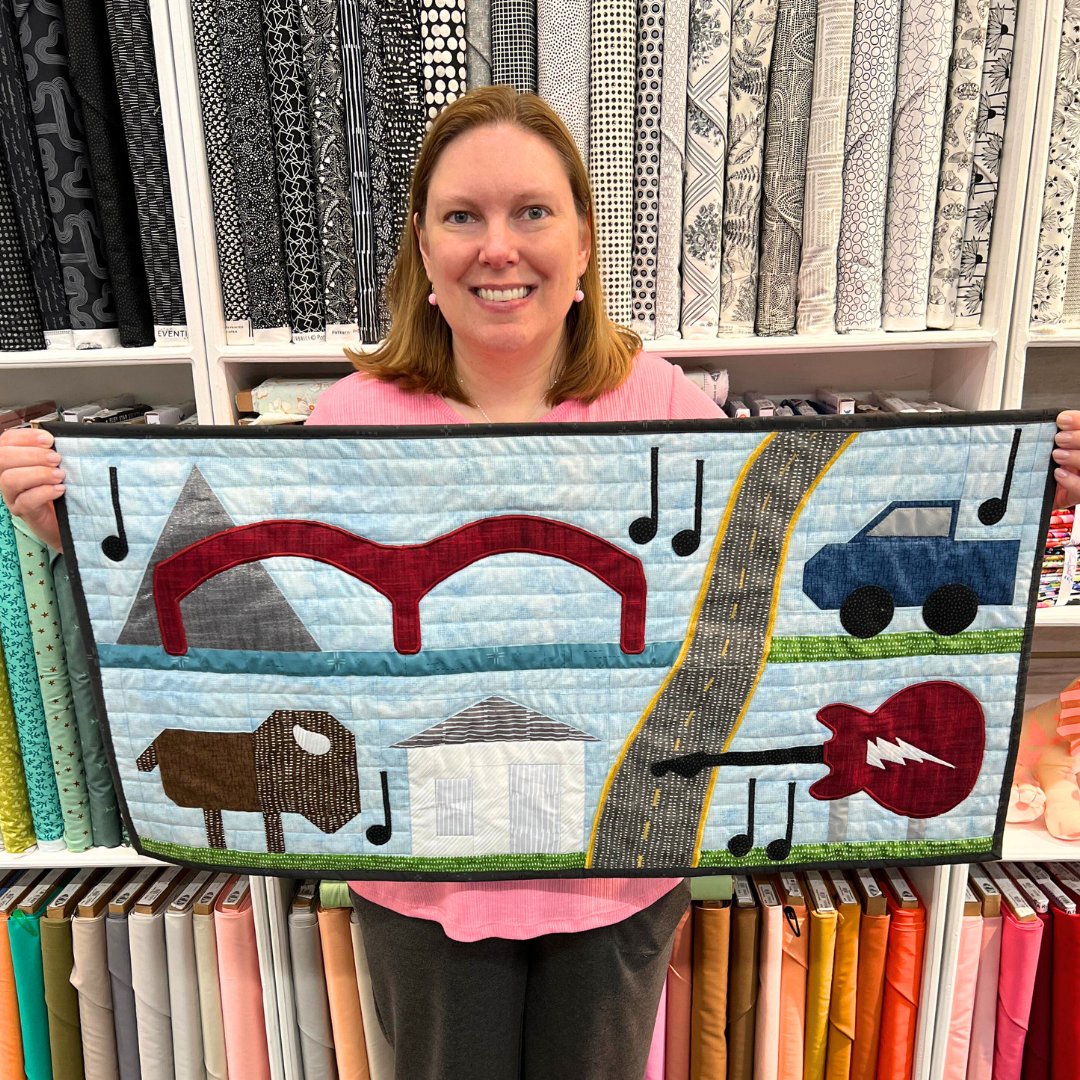 ALLISON
As a talented quilter, Allison spends time longarming, creating sample quilts, and she designed our 2023 Row-by-Row patterns for both Collierville & Tupelo, too!
Allison helps customers pick out fabrics, patterns, and machines - she has such a fantastic wealth of knowledge!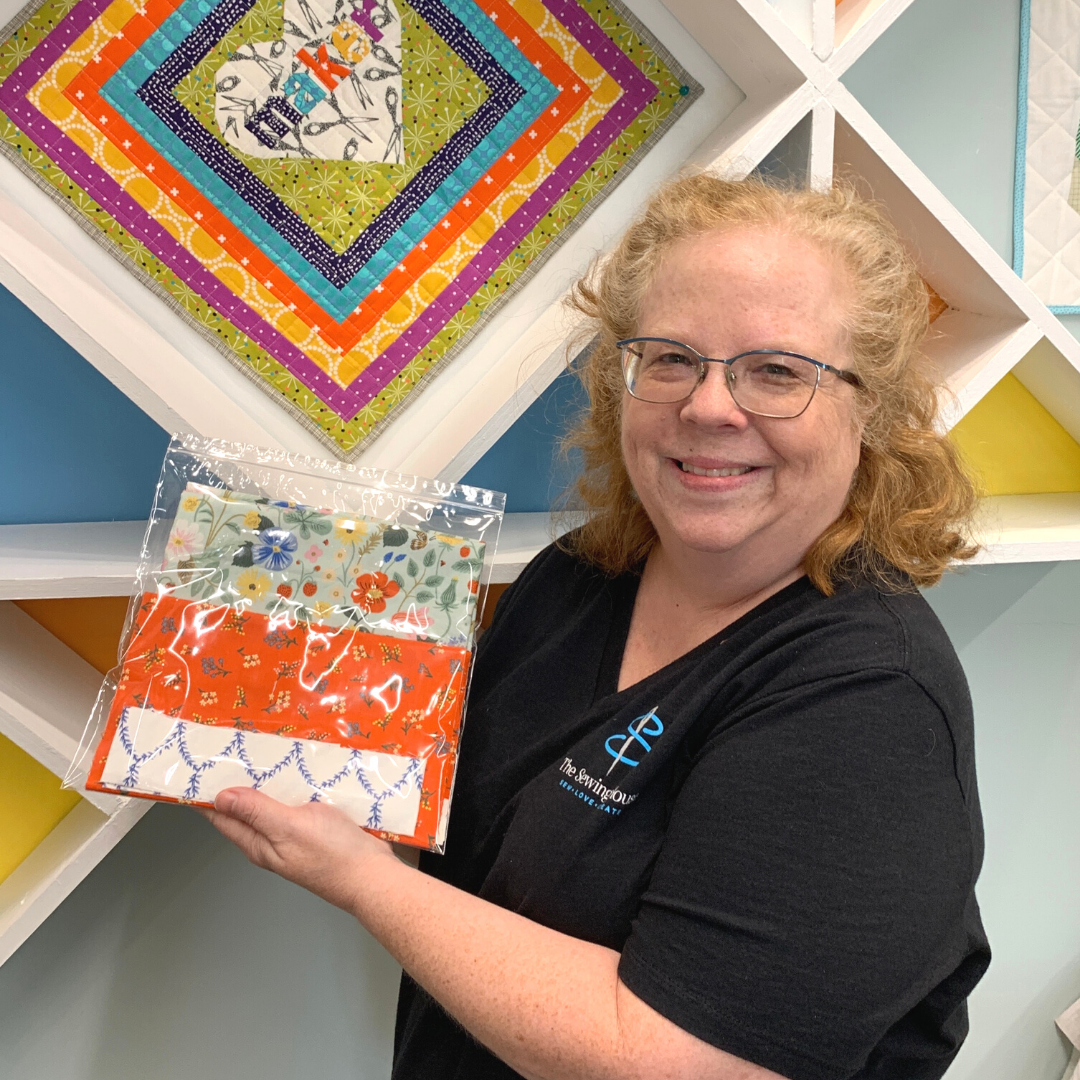 PATRICE
If you've purchased a kit, chances are it was made by Patrice! She does an excellent job serving customers and making our shops incredibly popular kits! Everyone loves a "grab & go" project complete with measured fabric and pattern ready to create.
Patrice has been a sewist for 50 years. She has recently renewed her love for quilting and loves to teach sewing on many levels from handwork to machine work.
MEET OUR STAFF - TUPELO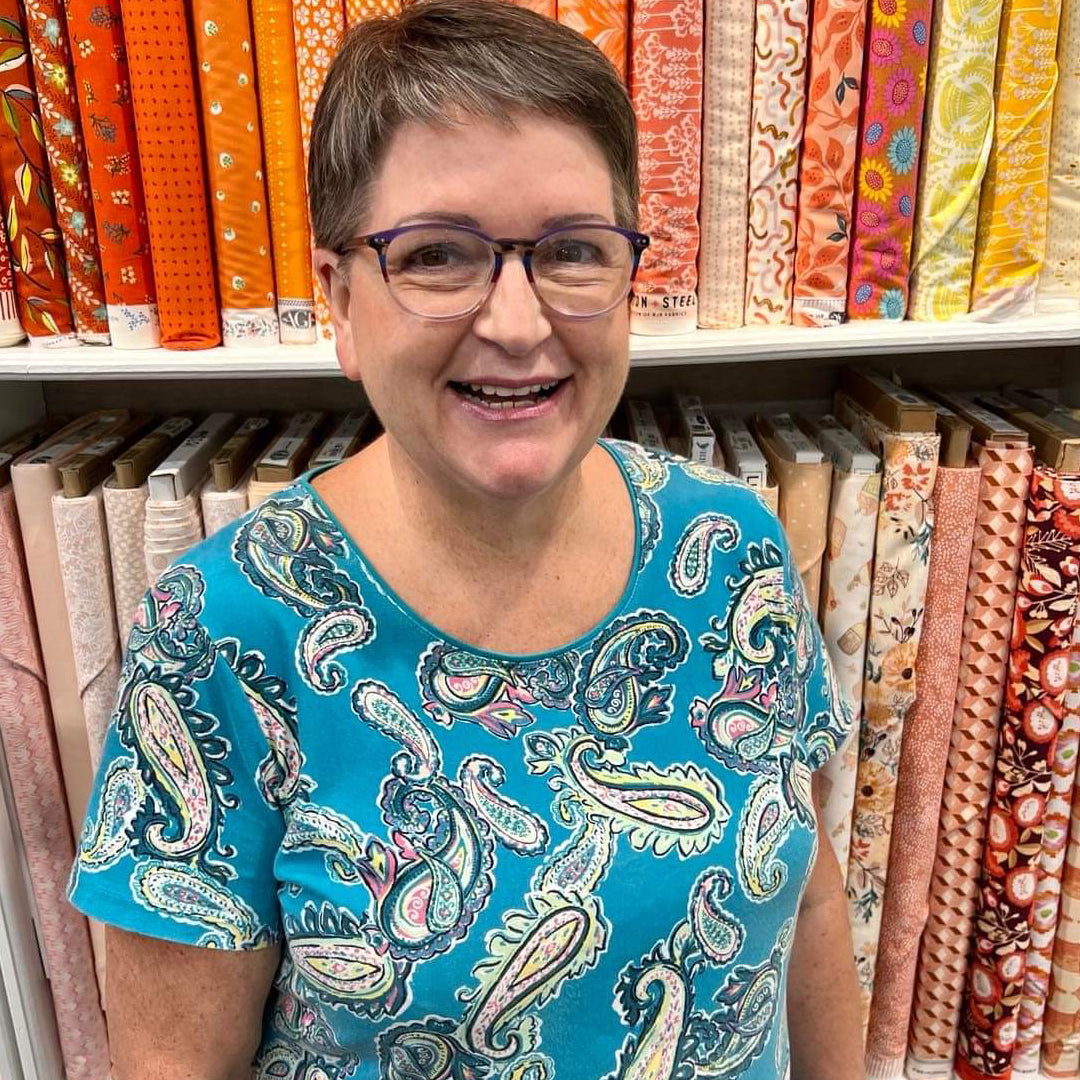 ROBIN
Robin loves to teach and has been sewing for 45 years! She was taught at a young age by her Grandmother and has been quilting for over 25 years. Her favorite part is piecing quilts! Robin enjoys learning new techniques and doing challenging detailed work like appliqué and foundation paper piecing. She is fantastic with color and incredibly creative! "I enjoy sharing ideas and helping customers! Working at The Sewing House is such a joy - it's my fun happy place!"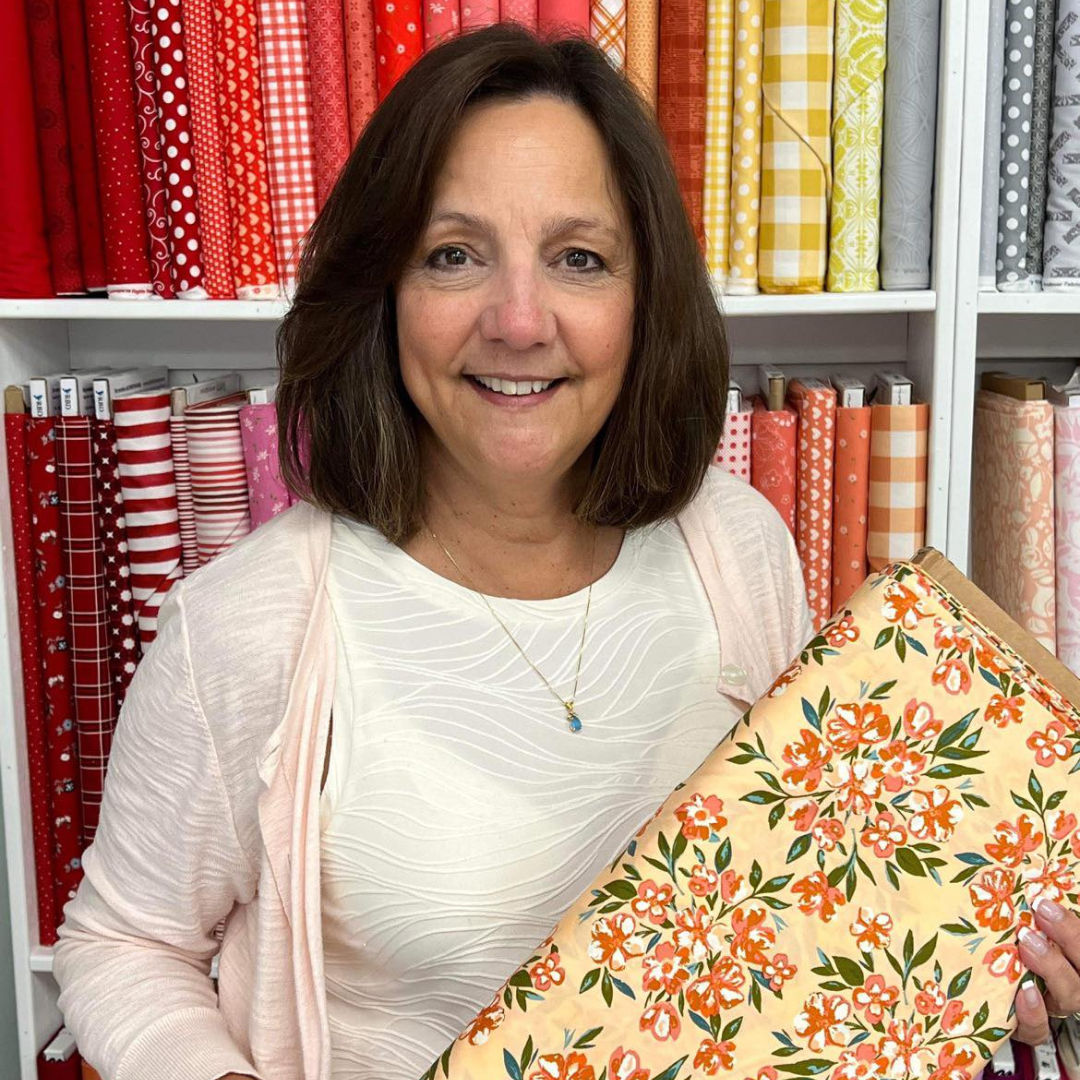 EVA
Eva - "I have always loved quilts! I'm fascinated by the colors and patterns and the stories they tell. I started taking classes in my 20s where I learned the basics of hand appliqué, machine piecing, and hand quilting. I love being surrounded by co-workers and customers who love this art form as much as I do!"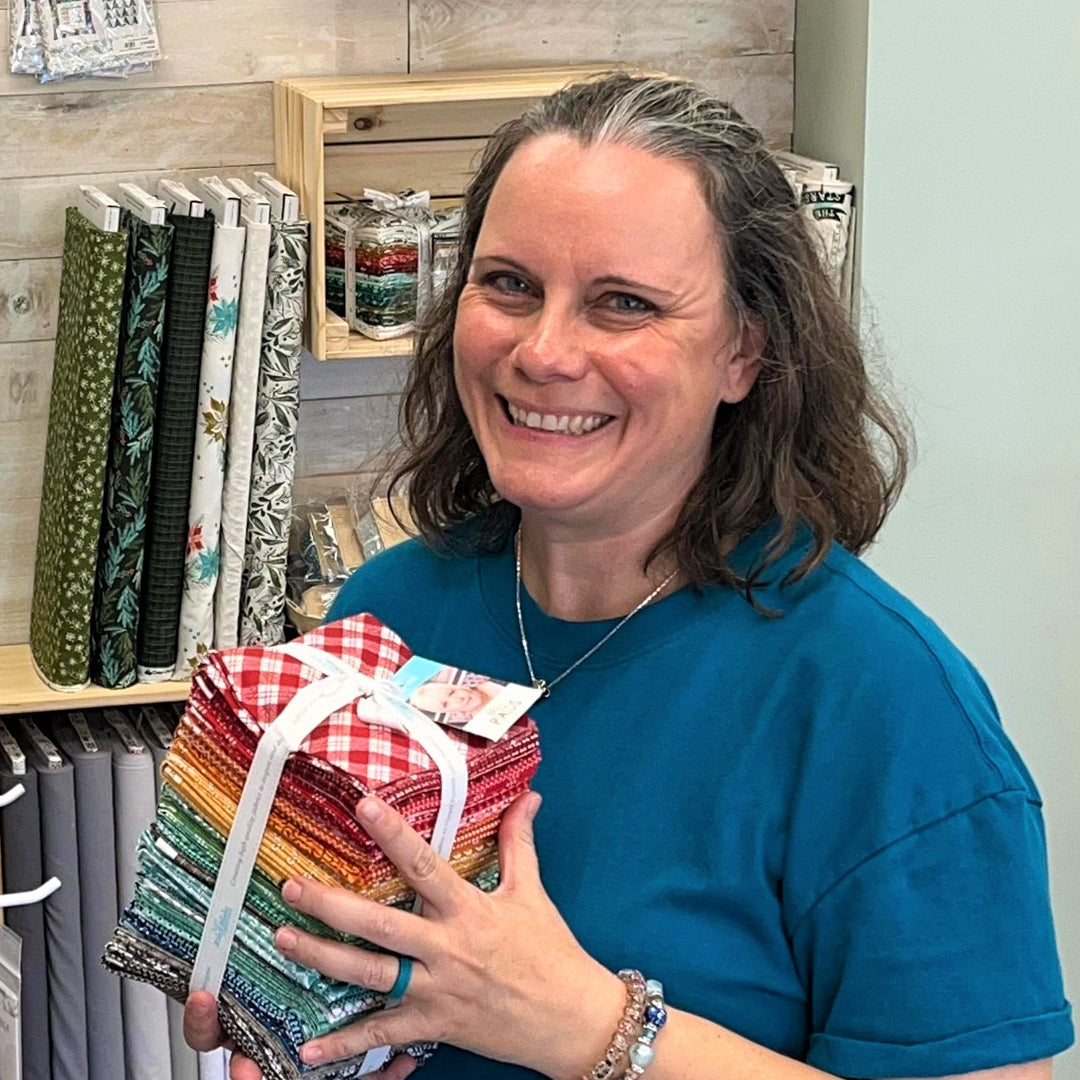 MANDY
"I've been quilting and crafting so long that I can't remember when I began! My Grandma taught me as a child - so many wonderful memories in her sewing room! I am so excited to be one of the team leaders here at The Sewing House!"

When Mandy's not working at The Sewing House, she is teaching algebra. Some of her other hobbies include knitting, watercolor painting, and paper crafting.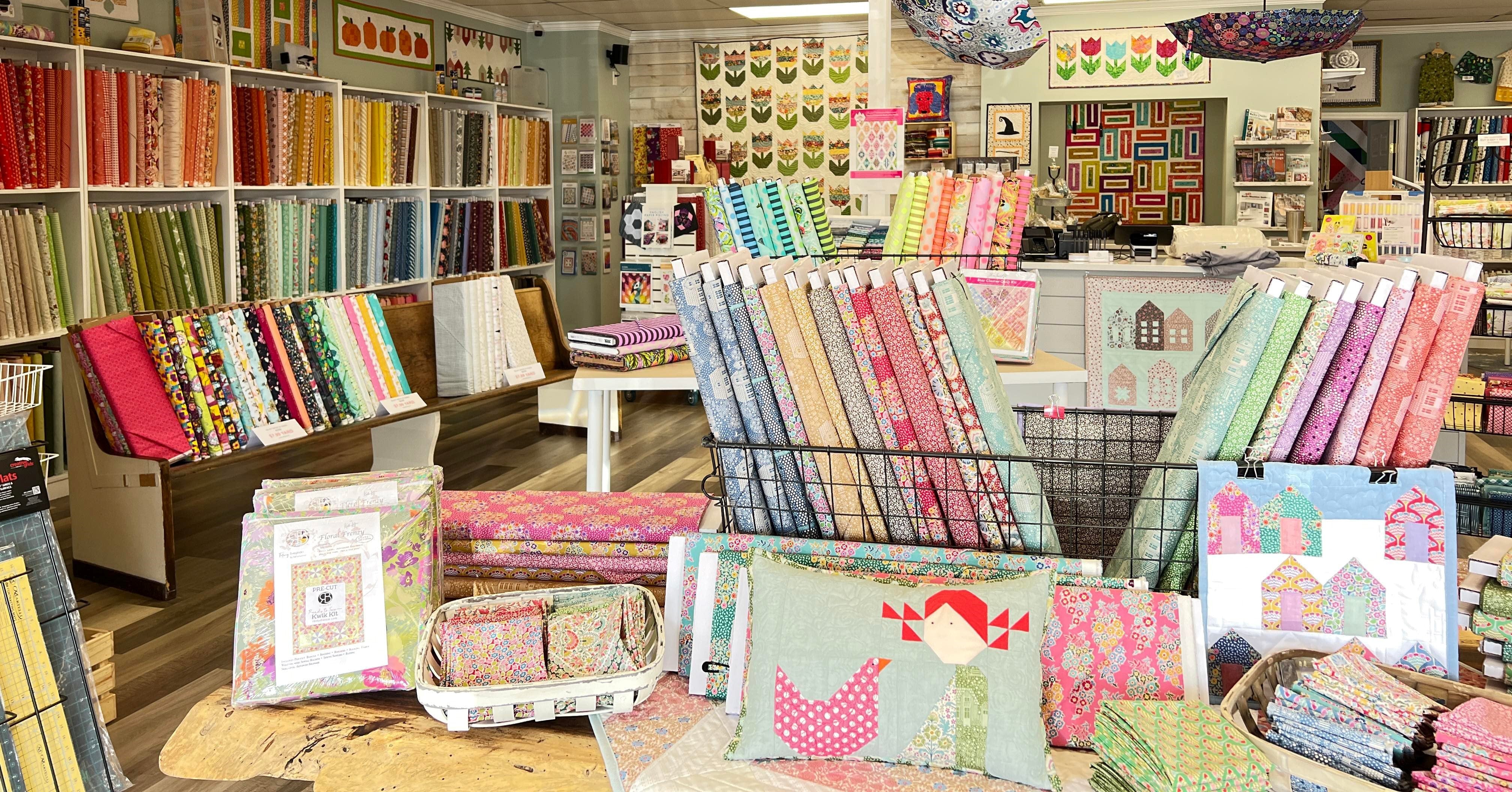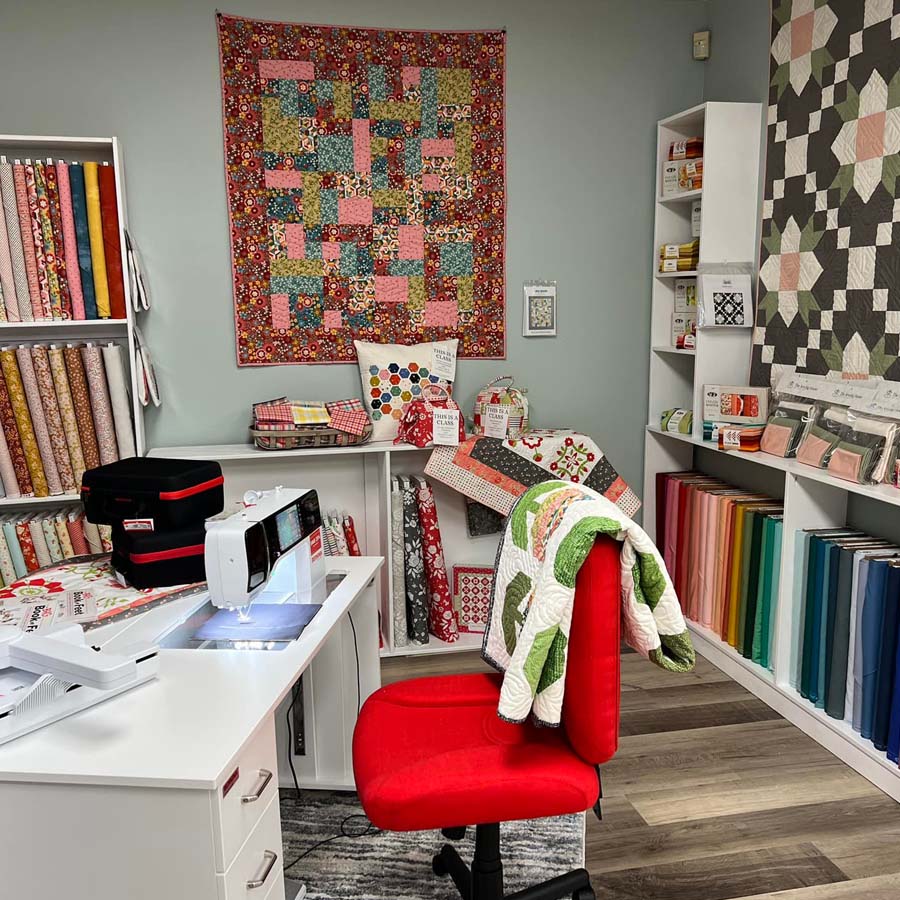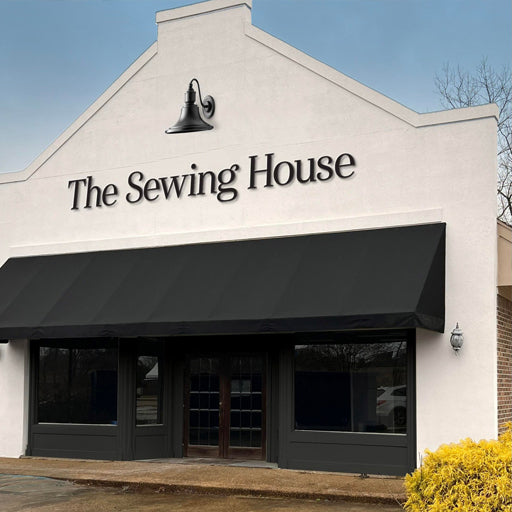 TUPELO STORE
Get Directions
Lace Cottage
We are pleased to bring you The Lace Cottage as a member of our Sewing House family! With our expansion to a new larger space in July 2023 at the Collierville shop, we were thrilled to have the opportunity to become the new owners of this longstanding community treasure!

"When I was young, I would frequently visit my grandmother at her quilt shop in Alabama. It was fascinating to watch her create her incredibly beautiful quilts and I have one of my favorites on display in my office. Watching her sew and design, being surrounded by vibrant fabrics and a rainbow of yarn felt magical! She taught me to sew and quilt, and it has been a very special dream to carry on her love of sewing and quilting with The Sewing House.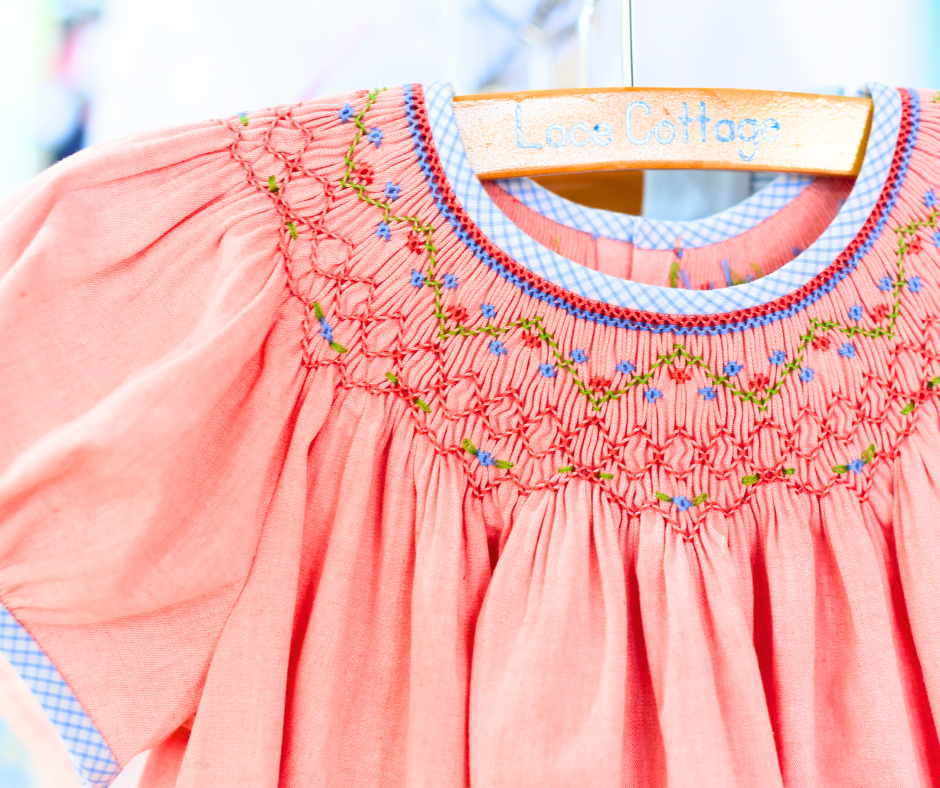 As a young Mother, I made clothes for my three babies and it was incredibly special to pick out the fabrics and patterns and see them wearing outfits I created myself. Now that they're grown, I still show my love through quilting and garment making. I'm now making quilts and outfits for our grandbabies! Like every home sewist, I put my love into every single stitch!
Through the years, I've always admired heirloom garments. The intricate smocking designs are incredible artwork! Heirloom sewing always intimidated me so I never ventured past simple garments for years. I didn't know where to start! When my oldest daughter was a senior in high school, I was determined to make her a beautiful graduation dress. I was working full-time and busy with three kids but it was important for me to make her a special dress. I'll never forget how my experience with the Lace Cottage made this goal possible.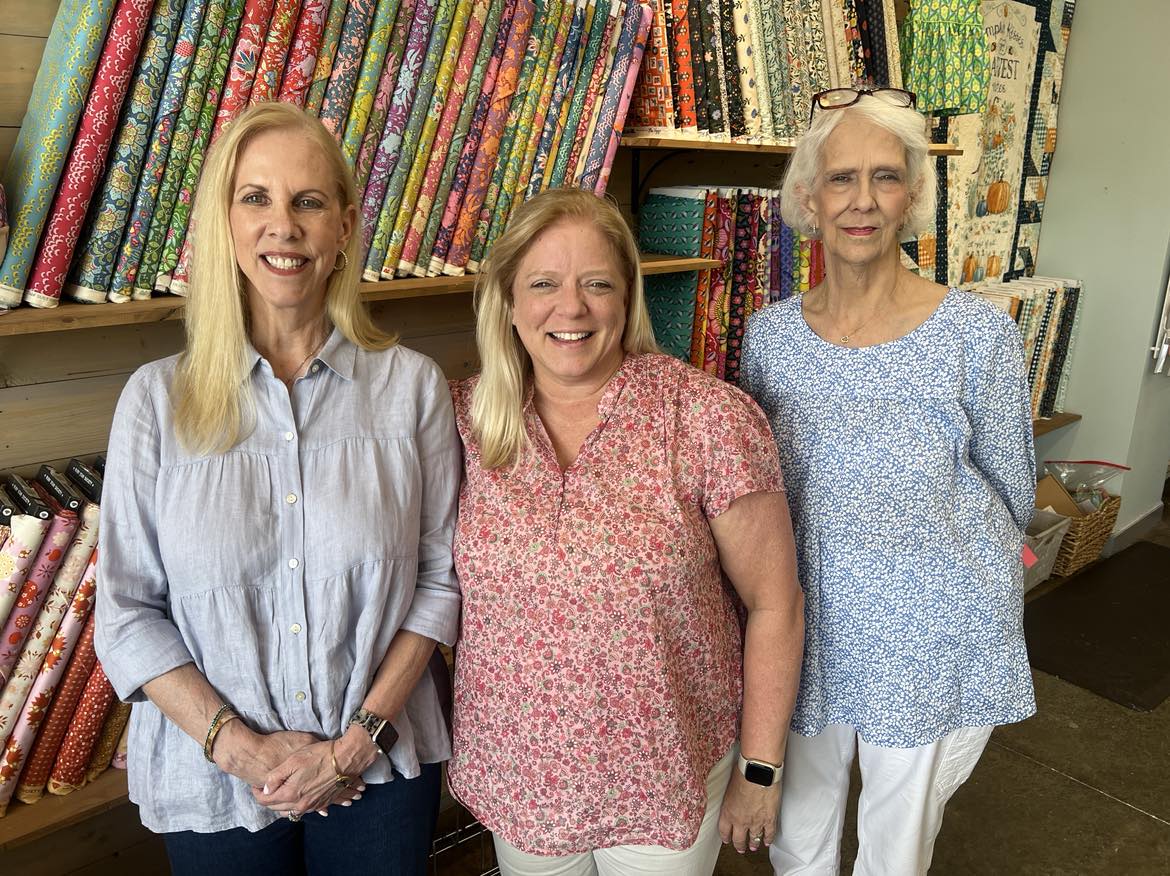 Rose and Kit showed me what a gift they both have for teaching. They made me feel like I belonged at Lace Cottage. Their patience and generosity with their time and knowledge impressed me beyond measure. These ladies made me truly fall in love with heirloom creativity! During this time, I started to use my vacation days to learn at Lace Cottage - I was determined and had a deadline! Rose and Kit both helped me sew the most beautiful graduation dress for Morgan. I will always be grateful to them!"

~ Jennifer Reith, owner
Picture: L to R: Kit, Jennifer & Rose
From our family to yours, thank you for supporting our dream! We love our sewing and quilting community!